We donate 1%
of every project to the
Home for Little Wanderer's Program
Help us donate $60,000 by the end of 2017
$45,000 Donated
as of 11/1/17
Learn more about the the Home for Little Wanderers and how you can help!
Beginning back in 1976, me and a few of my skydiving buddies formed a skydive exhibition team. We were asked to jump into all kinds of events in all sorts of places... schools, stadiums, beaches, city parks, you name it we probably jumped into it. The sponsors would pay us for the jump and from the start we all decided to donate our time and all of the profits to worthy causes. We believed it was "Good Karma! The first ten years would split the money among mostly child related causes, then in the mid-eighties we settled on donating exclusively to The Home for Little Wanderers. Eventually, I decided to underwrite the cost of all these charity jumps through G.F. Sprague and to donate the full proceeds of the jump events.
It's been over forty years now since we started, and most of the team has moved away to the Sunbelt. With fewer professional jumps, we were looking for a new way to donate to this wonderful cause. After some thought, we decided to involve you, our customers. How? By donating 1% of your initial purchase to The Home for Little Wanderers. So, for example, if you were to buy a $10,000 project, $100.would be donated. This donation comes directly out of our bottom line, with no additional cost to you! During one of our discussions prompting this campaign, our senior certified expert Mark Vaccaro came up with the perfect way to define this gifting program..."Everyone deserves a good roof over their head." I think we will all be proud to help out these deserving children.
Best,
Gerald Sprague
Founder & President
Click here
to learn more about
The Home for Little Wanderers
and 1% off your purchase
What is the Home for Little Wanderers?
The Home for Little Wanderers provides programs and services for every stage of child and family development. For more than 200 years, they have earned a reputation for doing whatever it takes to strengthen vulnerable families and keep children safe. Serving children and youth from birth to 22, The Home makes a positive impact on over 7,000 lives each year through a network of services including behavioral health, therapeutic residential and special education, adoption and foster care.
They never give up on children, and they don't let children give up on themselves. By advocating on behalf of each and every one of them, they strengthen families, communities and the Commonwealth. Their mission is to ensure the healthy behavioral, emotional, social and educational development and physical well-being of children and families living in at-risk circumstances. To learn more about The Home for Little Wanderers or to get involved, visit www.thehome.org.
What We're Doing
Customer program to benefit The Home for Little Wanderers
Donating 1% of our sales at the end of every month
Why We're Doing It
We're more than roofers, we're also part of the community
Who we are is defined by what we do
We believe that all children need to know they are loved, important, and valuable
How it Works
Simple - We donate 1% of every dollar that we receive from folks like you
For every $100 you give us, we give $1 to The Home for Little Wanderers
---
Other Beneficiaries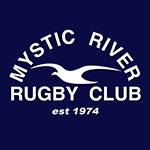 Mystic River Rugby not only gives young athletes the chance to become part of a rapidly growing sport, but it also teaches many of the values that these individuals will carry throughout life, such as teamwork, dedication, and the value of hard work.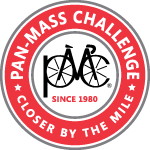 The Pan-Mass Challenge raises money for life-saving cancer research and treatment at Dana-Farber Cancer Institute through an annual bike-a-thon that crosses the Commonwealth of Massachusetts.
Newton Southeast Little League not only gives kids the opportunity to play baseball, but learn the life lessons that accompany the sport. The league instills sportsmanship in these kids and strives to increase self-esteem.
Looking for a price? Get a no cost, no obligation free estimate.