About GF Sprague
Affiliations & Accreditations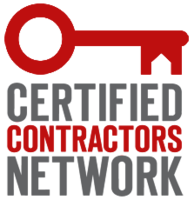 GF Sprague was founded in 1969, as a full service roofing company providing quality services to homeowners in Massachusetts. More than 45 years later, we are still providing our customers with the highest quality roof repair and roof replacement available and the best customer service we can.
We hold a wide variety of certifications and accredidations, and as an award winning company we are proud to be able to bring expert roofing services to our customers. If you have any roofing, window, gutter, or chimney needs, look no further than GF Sprague for the right solutions!
About the Owner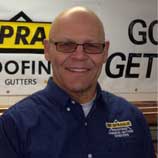 Jerry Sprague, President and CEO
Jerry Sprague founded GF Sprague in 1969, serving today as the company President and CEO. Jerry grew up in Braintree, MA and spent his teenage years apprenticing in all types of roofing, giving him the experience and knowledge necessary to build a successful roofing company. Jerry received a Bachelors in Business from Babson College and earned his Massachusetts General Contractors License before beginning GF Sprague.
Today, Jerry continues to work towards upholding his company's reputation and teaching others to be the best they can be. When he's not working, Jerry is an avid skydiver and likes to help out his community by supporting local youth baseball teams.
Our Standards
GF Sprague began with residential homes, then moved towards institutional buildings such as houses of worship, libraries, colleges, town buildings, historic restoration projects and other public buildings. For over 45 years now, GF Sprague has provided residents and institutions with the highest quality craftsmanship and service offered in any industry. GF Sprague has consistently RE-EARNED the highest Trade-specific accreditation's.
GF Sprague is distinguished in the industry by our commitment to deliver an alternative for customers who insist on qualified, accredited roofers. We always offer industry-standard specifications, trained and certified craftsmen, competitively priced options and real deal warranties. Delivering the right job at the right price, GF Sprague brings the experience and expertise required by professionals to your home while maintaining reasonable rates.
Roofing Contractors Boston: Not all Roofers are the same

Friday, Jun 19th, 2015

Read full article

G.F. Sprague Recognized among North America's Best Customer Service...

Monday, Jun 8th, 2015

Read full article